(Dan Carino for LAist)
Collateral Damage
How LA's fight against sex trafficking is hurting vulnerable women
Published August 7, 2019
The message has been delivered by Los Angeles leaders time and again in recent years: Local law enforcement is cracking down on human traffickers.
Police and elected officials have promised L.A. is leading the way when it comes to locking up bad guys and rescuing their victims -- hidden in massage parlors and motel rooms, truck stops and residential brothels.
KPCC/LAist took a close look at L.A.'s anti-sex trafficking efforts and found that operations ensnared female sex workers far more often than any traffickers, and the women arrested rarely ended up in programs designed to get them out of the sex trade.
Another finding stands out: While black women make up around 9% of the city's female population, they account for nearly 65% of the LAPD's female prostitution arrests.
---
Disproportionate Arrests for Prostitution by Race/Ethnicity
Since 2010, more than 26,000 women were arrested by LAPD on prostitution-related charges.
ASIAN WOMEN:
2% of arrests
BLACK WOMEN:
65% of arrests
HISPANIC WOMEN:
12% of arrests
WHITE WOMEN:
15% of arrests
ASIAN WOMEN:
13% of population
BLACK WOMEN:
9% of population
HISPANIC WOMEN:
48% of population
WHITE WOMEN:
28% of population
NOTE: Percentages don't total 100 and arrests are less than 26,000 because smaller race categories (multiracial, other, etc.) aren't shown here.
Source: LAPD; Data as of July 25, 2019
"It's all wrapped up in the criminalization of poverty," said Zooey Zara, an activist with the Los Angeles chapter of the Sex Workers Outreach Project.
It adds up to a high-profile effort to target human traffickers and save victims that's causing collateral damage, even as leaders promise they're here to help.
Just last month, Los Angeles City Attorney Mike Feuer released a video touting his office's "innovative efforts" to help victims of sex trafficking, as well as sex workers who haven't been trafficked but want to "escape the sex trade."
"Our office is a leader on these issues nationally," he said.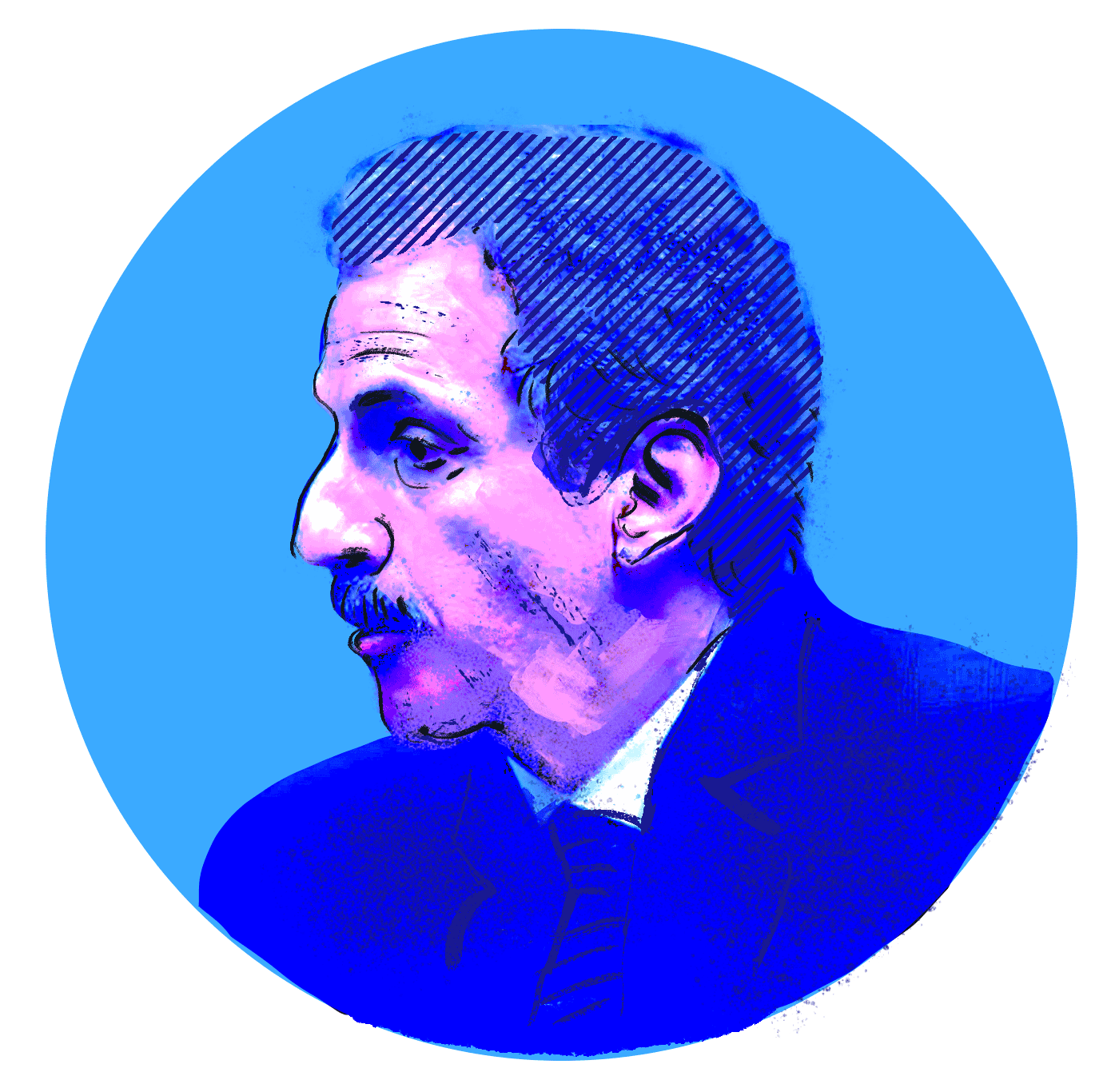 Los Angeles City Attorney Mike Feuer (Dan Carino for LAist)
In a report to the city council earlier this year, the LAPD trumpeted the rescue of 60 adult women and 92 minors by its task force in 2018.
City officials contend that policing the sex trade is one of the best methods for rescuing trafficking victims and giving sex workers a way out, if they want one.
"If you can remove that person from the source of the coercion, then in the course of the arrest, you may be able to immediately divert them into the services they need," Feuer said in a recent interview with KPCC/LAist.
Some with a front row seat have a different perspective.
"A lot of resources are being poured into these efforts, which are being utilized not to actually decrease human trafficking in any significant ways, but to arrest people who are vulnerable for other reasons," said Dr. Susie Baldwin, the medical director of L.A. County's Office of Women's Health, when presented with KPCC/LAist's findings.
She also works with the L.A. Regional Human Trafficking Task Force, a partnership between federal and local agencies and nonprofits that offers a range of services for trafficking survivors and former sex workers.
"All of this money is going to arrest people who happen to be in the same business, but aren't trafficked, and leaving them with severe consequences for their lives," she said.
THROWING OUT A NET
Today's fight against trafficking traces back to the Victims of Trafficking and Violence Protection Act of 2000, a bipartisan bill signed into law by President Clinton. The task of finding victims and prosecuting traffickers fell to local law enforcement agencies, which are well positioned to connect small sex crimes with what may be a trafficking enterprise.
But critics complain that law enforcement has conflated trafficking and prostitution, painting all sex work as exploitative and doubling down on vice arrests under the guise of trafficking enforcement.
In some cities, including San Francisco, prosecutors have changed course and stopped filing prostitution charges altogether.
LAPD Detective Lina Teague, the officer in charge of the Human Trafficking Unit, acknowledged that many conflate the two, but said police need to make inroads into the commercial sex industry in order to identify trafficking victims, including those who are underage. These victims often "come from broken homes," Teague said. "They were giving all the proceeds to a trafficker."
Officers sweep areas known for prostitution -- also called strolls or tracks -- or go undercover, posing as minors online to attract the attention of a pimp or trafficker, who may be looking to add to his or her "stable" of women and girls. Teague said she sleeps with her phone on. If a minor turns up, she wants to be the first to know. By July of this year, she said, there have been 49 such incidents.
"It's like a big net," Teague said. "Throw it out and see what happens."
What happens is a lot of sex workers end up caught in that net.
* * *
"They had us all cuffed," a woman called Grace recently told KPCC/LAist. Grace requested anonymity for fear her arrest will prevent her from getting other types of work.
She said it all started when she got a call from a man one evening last December, asking for a date later that night. Usually, she screens new clients, but she was short on cash and the last-minute offer left her short on time. So she met him at the Residence Inn near LAX.
Grace found the man's chit-chat annoying. She remembers he joked, "This is all good, because this is legal in other countries, right?" He pulled out $300 and laid the bills on the arm of the hotel sofa.
The charade ended when other cops rushed in. They took her to an adjoining room where a line of other handcuffed women sat neatly in a row, surrounded by cops.
"For the first 20, 30 minutes, I was, like, paralyzed," said Christine, another woman apprehended that night. Christine also requested anonymity to avoid future trouble with law enforcement.
Grace and Christine remember the officers as friendly, openly discussing the goal of these stings.
"They said that it was for trafficking purposes," Christine recalled. "That they were trying to stop trafficking, find trafficking victims, get connections - whatever."
The LAPD didn't find a single trafficking victim that night. But department records show officers made a rapid succession of arrests -- at 8:20 p.m., 8:25 p.m., 8:35 p.m., 8:45 p.m. and 9:30 p.m. -- for a total of five suspects. All of them were women, all of them arrested on prostitution or related charges.
Christine, who chose sex work, worries a potential prostitution conviction, her first ever, will make it difficult to leave sex work, if and when she chooses to do so.
"Who's going to hire me?" she said. "If this is about stopping trafficking and stopping violence against women, and oppression of prostitutes, why am I having my whole life uprooted and destroyed?"
---
Listen to our 3-part radio series by investigative reporter Annie Gilbertson. Click below to begin and use the arrows to navigate through the audio.

Double-click the PLAY button below to listen and use the arrows to navigate through the sections.
Part 1: Jessica's Story
Listen to our 3-part radio series by investigative reporter Annie Gilbertson. Click below to begin and use the arrows to navigate through the audio.

Double-click the PLAY button below to listen and use the arrows to navigate through the sections.
Part 2: Hurting Not Helping
Listen to our 3-part radio series by investigative reporter Annie Gilbertson. Click below to begin and use the arrows to navigate through the audio.

Double-click the PLAY button below to listen and use the arrows to navigate through the sections.
Part 3: Still They Stroll
(Dan Carino for LAist)
WIDESPREAD ARRESTS
One of L.A.'s most widely publicized efforts to fight sex trafficking is called Operation Reclaim and Rebuild. A multi-day effort by several law enforcement agencies, it happens each January during National Slavery and Human Trafficking Prevention Month. The operation enlists major law enforcement players in the region: the LAPD, the Los Angeles County Sheriff's Department and the FBI.
In 2016, law enforcement leaders declared the operation a success. According to the LAPD, Operation Reclaim and Rebuild rescued six adult trafficking victims and 12 trafficked children, and put "198 potential human trafficking suspects" into custody. Among them were six alleged pimps.
"The quantity of arrests sends a strong message to the community that Human Trafficking is not tolerated," read an LAPD statement.
To better understand the results of the 2016 operation, KPCC/LAist analyzed arrests made between Jan. 18 and 23. Because it took place three years ago, that allowed enough time for cases to make it through the courts. Not a single arrest in that sweep resulted in prosecution for sex trafficking, according to KPCC/LAist's examination of police records and court data.
Asked about that operation, the Los Angeles District Attorney's Office said it did lead them to two victims and ultimately the conviction of a trafficker the following year.
The D.A.'s office said it stands by such sweeps as "an opportunity" for law enforcement to identify potential victims.
"These are difficult cases to prosecute because they generally depend on the willingness of victims to testify against their traffickers and on obtaining corroborating evidence," Greg Risling, spokesman for the office, wrote in an emailed statement. "The victims are often frightened and reluctant to cooperate."
The LAPD declined multiple requests for comment on Operation Reclaim and Rebuild.
---
The fight against human trafficking takes a lot of footwork. It involves sweeps, stings and hundreds of arrests. But who, exactly, gets arrested? Listen to a deeper data-driven dive into Operation Reclaim and Rebuild with investigative reporter Angela Caputo.

Double-click the PLAY button below to listen.
Behind the Sting
---
That same week, the LAPD arrested 121 women on prostitution-related misdemeanors. Most of the arrests occurred in neighborhoods with well-known prostitution strolls: Hollywood, South L.A. and the San Fernando Valley.
The first prostitution arrest during the sting occurred at a Hilton hotel near LAX. Officers booked a 21-year-old black woman for prostitution. She was sentenced to two years of probation and 10 days of community service for escorting without a license.
By the end of the sting, three people were charged with felony pimping.
The picture that emerges from Operation Reclaim and Rebuild is familiar: Law enforcement is deploying the approach it uses to crack organized crime or complex criminal conspiracies by starting at the bottom and working up. In this case, those on the lowest rung are the same vulnerable women officials claim need help.
A similar pattern of arrests emerged during Operation Reclaim and Rebuild in other years as well, according to an analysis of LAPD data. And it also held true among overall arrests made by LAPD between 2012 to 2017. For every one person arrested for trafficking during that time, more than 150 females were charged with prostitution.
---
A Bottom-Up Approach by Law Enforcement Ensnares Vulnerable Women
LAPD made 108 trafficking arrests and 16,630 prostitution-related arrests of women from 2012 to 2017. This translates to one sex trafficking arrest for about every 150 women arrested for prostitution.
1 SEX TRAFFICKING ARREST
150 PROSTITUTION ARRESTS
Source: KPCC/LAist analysis of LAPD data
---
"It's very problematic to say you are addressing human trafficking by arresting people who are selling sex," said Minouche Kandel, a staff attorney at the ACLU of Southern California. "You are harming people by arresting people who are supposedly victims of human trafficking." And if they're not human trafficking victims, she said, then "it shouldn't even be called trafficking."
THE TROUBLE WITH DIVERSION
This January at the LAPD's 77th Street Community Police Station in South Los Angeles, a city council member introduced a young black woman, who wore a T-shirt and stood before a scrum of TV cameras. City leaders had invited her to speak about her harrowing experience as a sex trafficking victim and sing the praises of diversion programs that helped her out of an exploitative situation.
The woman, who asked not to be named in this article out of concern it could make it harder for her to get a job, told the audience how she ended up in the sex trade. "Young, vulnerable, homeless and love-starved, I quickly fell for his charm," she told the crowd of the man she thought she could trust. "Little did I know, I would pay dearly."
She told KPCC/LAist she remembered the warm feeling of his words when they met in 2007, just as she was getting out of high school and the foster care system: I'll take care of you. I want to be your boyfriend. I want to hold your hand. Then he asked her to start having sex for money. She refused.
"That's when the beatings started," she said. Then the rapes. He took her to New York, she said, where she serviced as many as nine men a day. He pocketed the cash. Eventually he dumped her at a bus station, wearing a T-shirt and flip-flops. In winter.
Back in Southern California, the woman enrolled in college. She was reluctant to take out student loans, and one day in 2016 she went to Craigslist and posted an ad -- this time all her own. She'd gone from trafficking victim to willing sex worker. It felt "invigorating," she said, "being able to get people to do what you want."
But the high she felt was followed by a crash: In 2018, the Long Beach Police Department nabbed her in an undercover sting. She chose the option to take diversion, which helped her find housing, counseling and a job.
It's an experience that shows exactly how diversion programs are supposed to work. She said she didn't go back to prostitution because she got services that met her basic needs. But she's the first to say the criminal justice system still has a long way to go.
Convicting sex workers for prostitution, she said, works against the goal of getting them to leave the industry.
"It doesn't have to be this hard," she said.
She said it was clear that at least one prospective employer knew about her record. In a job she applied for prior to completing the program, she said the employer told her it "might not be work you're used to."
That's when she checked her record herself and found the offense there for anyone to see.
"This is not encouraging," she said. "If I can't get a job legally, what am I going to do?"
THE EXCEPTION TO THE RULE
In Los Angeles, where city leaders showcased the woman as a success story, few women actually end up in diversion.
In Los Angeles, only 9.5% of prostitution cases brought against women by Feuer's office since 2014 resulted in diversion, according to data provided by the city attorney's office. The other 90% were sentenced.
That record becomes, in effect, a modern-day scarlet letter making it harder to get jobs and housing. Black women end up in diversion programs at lower rates, with 95% of cases ending in convictions.
Law enforcement, city officials and service providers point to a web of reasons for the high numbers.
For starters, the city attorney's office told KPCC/LAist that diversion is generally "available to defendants who have no arrests or convictions for criminal activities involving the solicitation of commercial sex in the last 10 years."
Los Angeles County jails are full, so defendants know they aren't likely to serve much of their sentences.
Women may be under the control of a pimp or trafficker who's told them not to cooperate.
Some sex workers simply don't want to stop.
Feuer's office wants to make diversion more attractive. It even launched a pilot project in June -- he talks about it in the video his office posted to YouTube last month -- that offers diversion after arrest but before cases are filed in court.
When someone doesn't get the services they need, Feuer said, "it's a failure because that person's life may be turned around in a way that could be productive, and it's not happening. It's a failure to the community to which she returns."
THE WRONG WOMEN
How ineffective the system has been in getting sex workers to leave the industry is one thing. It's another when actual trafficking victims are prosecuted. The Los Angeles City Attorney's office has petitioned to vacate the convictions of 14 individuals after discovering they were victims. And those are just the cases the office knows about.
"What we see, from a human rights approach, is lots of mistakes are being made," said Stephanie Richard, an attorney with the Coalition to Abolish Slavery and Trafficking, better known as CAST. Those mistakes include "victims who end up being seen as perpetrators and arrested for crimes their traffickers force them to commit."
CAST reports that half of its clients, who include sex and labor trafficking survivors, have criminal records for crimes committed while under the control of a trafficker. In one case, according to a CAST report, a client managed to escape her trafficker, only to be turned away by a housing program - because she had a criminal record.
Richard believes part of the issue is the way in which trafficking is policed and, at times, the "over-policing in communities of color, of immigrants, and a misconception that that is the best way of ending [human trafficking]."
---
Policing Sex
Los Angeles spans hundreds of square miles, but most LAPD arrests of women for prostitution-related offenses happen on just a few city streets. Those include Sepulveda Boulevard in the San Fernando Valley and Figueroa Street in South L.A.
Click below to jump to an area:
LAX
South L.A.
Van Nuys
Hollywood
RE-CENTER MAP
Total LAPD prostitution-related arrests 2010-19
Source: LAPD
(Dan Carino for LAist)
PROSTITUTION ENFORCEMENT BY ANOTHER NAME
Los Angeles City Councilwoman Nury Martinez is one of the most well-known anti-trafficking advocates in the city. She grew up in the San Fernando Valley and remembers the storied prostitution stroll along Sepulveda Boulevard in Van Nuys.
Since taking office in 2013, Martinez has pointed to the number of "rescues" by the city as her measure of success. She spearheaded an effort to earmark $1 million to "save victims of human trafficking" last year. But a closer look at city council records by KPCC/LAist shows the money is also being used for prostitution enforcement.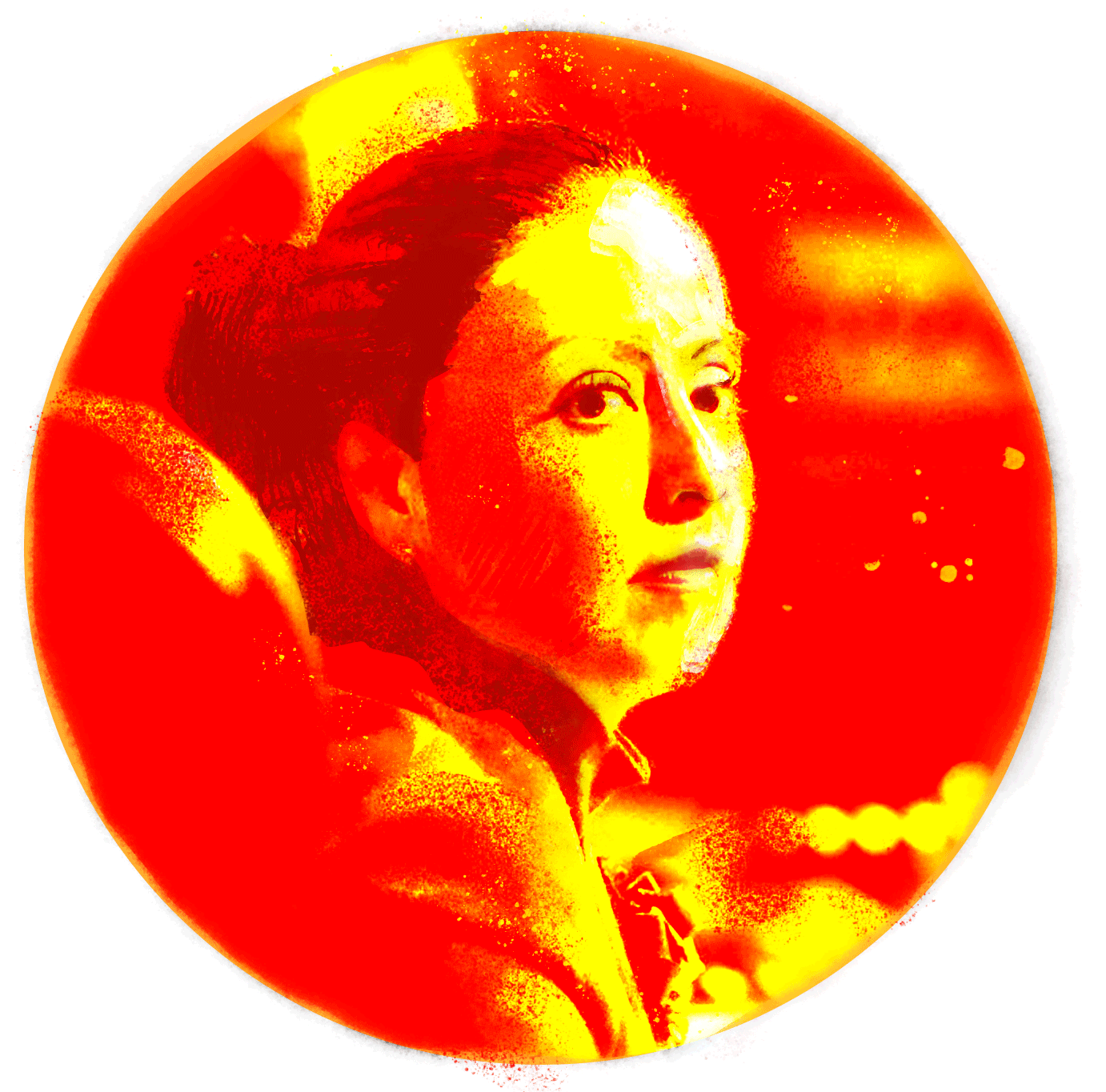 Los Angeles City Councilwoman Nury Martinez (Dan Carino for LAist)
Many of her constituents disapprove of street prostitution, and the discarded condoms strewn about their neighborhoods, according to complaints to her office that were reviewed by KPCC/LAist.
"We need a reduction of undesirables in what has amounted to a ghetto," wrote Thomas Wierzbicki in an email last year.
"I remember getting a letter about the crackdown on prostitution in my neighborhood," emailed Connie Just. "Well the joke's on you, they are back tenfold and leaving their used condoms on my side yard."
"This would not be happening in Sherman Oaks, Encino or the West Valley," wrote Rebecca Thomas. But for her neighborhood, she wrote, it's "prostitutes, gangs, and homeless. When is your term up?"
According to other emails obtained by KPCC/LAist, council staffers forwarded some complaints to the LAPD and discussed the possibility of a sting.
KPCC/LAist made several interview requests with Martinez's office and sent a list of questions. After several months, a spokesperson sent the following statement on behalf of the councilwoman:
"Prostitution is a serious crime that must be addressed by targeting the Pimps that profit off of selling women and the Johns who solicit those women for sex. Not only must we protect the young women and girls caught in the middle of this vicious cycle by offering them wraparound services, but we must keep neighborhoods safe for our residents."
Evidently Martinez's words have been taken seriously. City data shows prostitution-related arrests among men in the LAPD's Van Nuys division, which falls partly within Martinez's district, have been increasing, suggesting that cops are going after more johns. Women, however, still account for a significant number of arrests -- around 400 per year. That number has remained steady in recent years.
Los Angeles is not the only city struggling to find a balance between appeasing constituents and recognizing the ripple effects of prosecuting low-level offenses, especially in communities of color.
San Francisco District Attorney George Gascon said he noticed that people arrested for prostitution often cycled from custody right back to selling sex. There's a common notion among police that prostitution enforcement is like squeezing a balloon: clamp down on one space and the activity moves to another. Gascon, a former LAPD officer who is reportedly considering a run for Los Angeles County District Attorney, said after he took office in 2011, he decided to stop prosecuting sex workers.
"Women and men being arrested were in fact victims of trafficking or were vulnerable for other reasons," Gascon said. "Prosecuting them is not necessarily a solution."
Meanwhile, in Los Angeles, Feuer said he'll continue to prosecute. As he put it, "If someone is committing a crime, they are committing a crime."
(Dan Carino for LAist)
STILL THEY STROLL
Grace and Christine, the women arrested at the LAX hotel, both initially declined diversion, opting to fight their charges in court. Sick of showing up for court, Grace ultimately took the diversion deal; she's said she's not really interested in doing sex work anymore. Another woman, who spoke on condition of anonymity, said she happily took diversion -- but she was out the next night selling sex.
Other people have neither the will nor the wherewithal to battle the city. Records indicate some are arrested a dozen times or more, only to return to sex work and get arrested again. Many of them face a far more urgent threat than cops and courts: the danger of being beaten or killed.
On any given night, dozens of sex workers walk along the South Figueroa stroll in South L.A., a neighborhood with family homes, pot shops and churches, their crosses pointed to the sky. One night this past spring, a young black woman dressed in lingerie danced in the street to attract clients.
"Gotta get 'em some way," she said.
An older white woman, also working, stood nearby. She complained police were scaring off customers -- but not gang members, who she said will "body slam you for your purse."
"I got robbed two weeks ago," the dancer explained. She was walking down 88th Street and a man pulled a knife on her. She quickly relinquished her valuables.
"Not worth my life," she said.
A man in a white sedan pulled up. The dancer leaned over, talked for a moment and got in. As the car drove off, she looked out the window and smiled, a string of white teeth against the purple dark of the night.
---
KPCC/LAist data editor Dana Amihere contributed to this article.
Angela Caputo works with KPCC/LAist through a partnership with APM Reports.
Email tips to KPCC-iTeam@protonmail.com. If you'd like to be extra cautious, you can set up a free ProtonMail account of your own for end-to-end encryption. To learn more and get an account, click here. But you can email us from any email account, such as Gmail, Yahoo, etc. It's up to you.