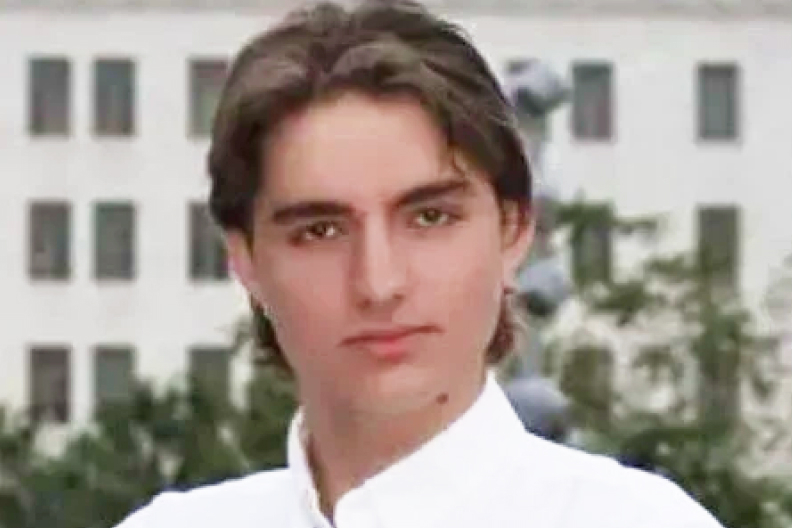 Alex Gruenenfelder, the youngest candidate on the ballot, graduated with a bachelor's degree from San Diego State. Recently appointed to the Echo Park Neighborhood Council, Gruenenfelder also serves on the Ad Hoc Reimagining Public Safety Committee and co-chairs the Planning and Land Use Committee.
Website: mayoralex.com/
Positions
LAist sent a multiple-choice survey to every mayoral candidate on the ballot for the June 7 primary, starting in April. LAist sent out more than 30 questions to every mayoral candidate who was actively campaigning for the June 7 primary. Categorizing their responses was a challenge, and there was a lot of agreement and overlap among the candidates. We ultimately focused on 12 questions that we think help to distinguish their positions on key issues. You can review Gruenenfelder's positions below. And you can read his full, unedited responses to the questionnaire here.
View topic guide
L.A.'s "anti-camping law" (Municipal Code 41.18) bans people who are unhoused from camping on public property close to locations such as schools, parks, libraries, and underpasses. Should it be kept as is, repealed, or changed?

Keep it as is

Keep it, but expand support for those experiencing homelessness

Change the law, or change how it's implemented

Repeal it

The anti-camping law … should be replaced by one that guarantees people in encampments are given access to shelter or housing.

I believe the primary cause of most homelessness in Los Angeles is…

A history of racial inequity in housing and wealth

Economic hardship

It's not that simple. It's a complex problem that includes issues like housing costs, addiction and mental illness, racial and social inequity, and a crumbling social safety net

A triage of problems: housing costs, addiction, and mental illness.

Do you agree with Angelenos who say that the large number of people living outside makes the streets less safe?

Yes, the homelessness crisis makes everyone less safe

Yes, but most significantly for the people living on the streets

It's debatable

No

The homelessness crisis makes everyone less safe, including those on the streets. It is impossible to address public safety without addressing homelessness.

Who should build housing for the unhoused community: the city or private developers?

The city. The public/private partnership has resulted in our tax dollars being transferred to the private sector

Private developers

Both. We need an all-hands-on-deck approach with support from public and private partners

We need to focus on temporary stabilization, not permanent housing

We can only build the massive amount of housing our city needs if both the city and private developers work to get the job done.

I believe the biggest barrier to building more affordable housing is…

Red tape, funding challenges or bureaucratic hurdles

NIMBYism ("Not In My Back Yard")

Restrictive zoning, and having no requirement that new developments include affordable units

The growing number of private equity firms involved in the process has made securing financing for developers more difficult

NIMBYism (the "Not In My Back Yard" mentality).
View topic guide
Should the Los Angeles Police Department remain at its current size of 9,500 sworn officers, should it be downsized, or should it increase?

Increase to full authorized force (around 9,700)

Increase to 10,000 or more

Downsize

Keep the same

I am satisfied with the current amount of LAPD officers, but we must demilitarize the police department and invest in other forms of crisis response.

The current LAPD budget of $1.76 billion represents almost 16% of the overall city budget. Should LAPD funding stay the same, increase or decrease?

Increase

Decrease

Stay the same

We should reallocate a small amount of the LAPD's budget toward social services, mental healthcare and addiction treatment, and unarmed crisis response.

Is it possible to reduce crime in the city without increasing the LAPD budget?

Yes

No

The LAPD has a role to play in reducing crime, but investments in anti-poverty programs, treatment for addiction and mental illness, and unarmed crisis response will reduce crime more over time.

Media investigations have found that LAPD officers have disproportionately stopped Black drivers, and were much more likely to search Black and Latino drivers. Do you believe racial profiling is a problem?

Yes

No

Racial profiling is a problem in Los Angeles, and we must crack down on and end LAPD use of racial profiling.

District Attorney George Gascón came to office on a progressive agenda that includes fewer prosecutions for low-level crimes. What statement best reflects your opinion of his agenda?

Broadly aligns with my beliefs

I disagree with some of his agenda

I think he should be recalled from office
View topic guide
California is in a chronic drought. Which of the following strategies most closely reflects what you think should be done at the city level to improve individual water conservation?

Increase DWP rates

Enforce rationing

Encourage voluntary conservation, but be willing to enforce rationing

Individual water use is not the right intervention point

Promote conservation, but also secure our local water supply by modernizing our infrastructure, recycling water, capturing rain and stormwater, and using native or drought-tolerant plants

Transportation is the largest source of greenhouse gas emissions in Los Angeles. Where do you see the biggest opportunity to lower those emissions?

Convert all city transportation to electric or hydrogen

Expand public transit

Help Angelenos live closer to their work to reduce transportation within the city

Make our streets safer for pedestrians, expand our electric vehicle network, and electrify our bus fleet

Expanding green, safe, and reliable public transit is necessary to solve our city's transportation woes.
---
Credits & Support
Reporting
Brianna Lee
Caitlin Biljan
Austin Cross
Maloy Moore
Kyle Stokes
Frank Stoltze
Camila Thur De Koos
Karen Wang
Ethan Ward
Editing
Ross Brenneman
Brian Frank
Oscar Garza
Megan Garvey
Paul Glickman
Tony Marcano
Rebecca Nieto
Ariel Zirulnick
Web Development
Melissa DeMund
Diana Chu
Will Welch (The City: NYC)
Videography
Nathaniel Beaver
Jerome Harris
Photography
Illustrations
Dan Carino
Arantza Peña Popo
Events
Jon Cohn
Tony Federico
Kristen Payne
Rebecca Stumme
Support
This coverage was made possible through support by the Committee for Greater LA in partnership with the Conrad N. Hilton Foundation and the Weingart Foundation.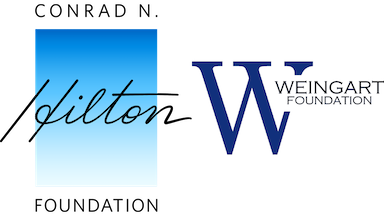 Special Thanks
Special thanks to The City, which originally conceived and developed this project for voters in New York.